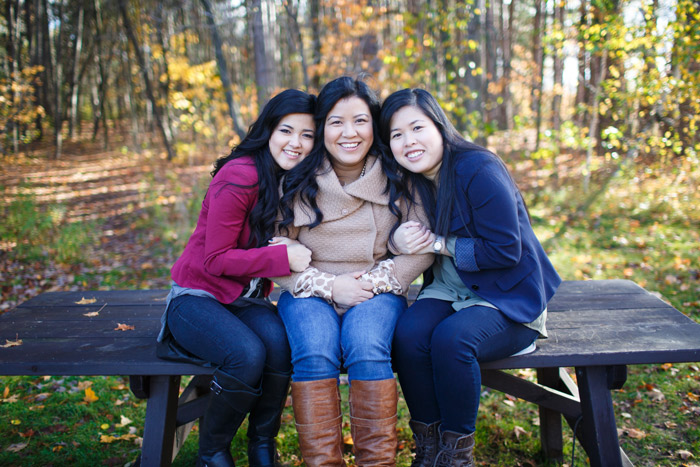 Chenda, Maile & Dina
I love family sessions. Better yet, I love how different they all are. For this session, no parents allowed!
Meet Malie, Dina & Chenda. They wanted to create a photobook of themselves as a surprise gift for their parents – what a wonderful idea! Our shoot took place at the start of the fall season – which was perfect because of the bright and vibrant fall colours. Boy, did we ever pick the perfect day to shoot 🙂 . These ladies brought the fun along with them. They were hilarious. It was giggles-galore through out! Go ahead and see what I mean – I dare you to keep a straight face till the end 😉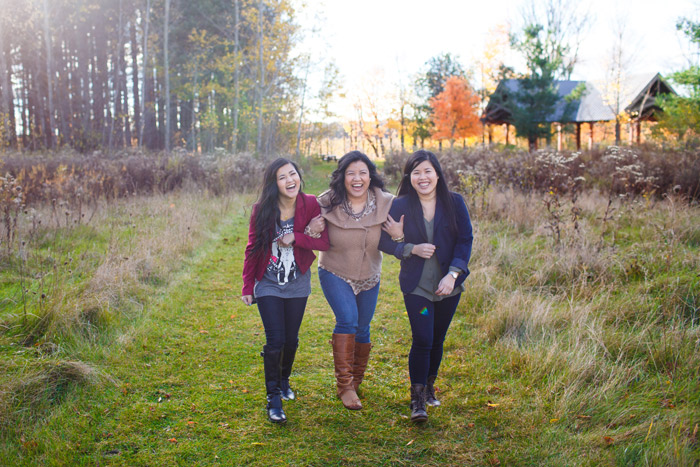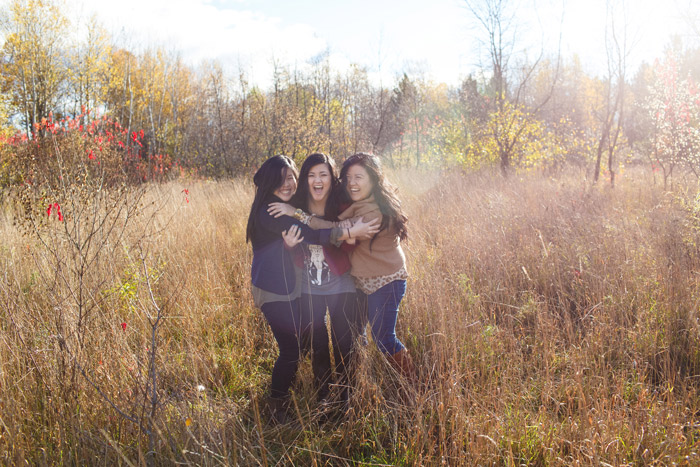 They made a quick wardrobe change and got right back to it!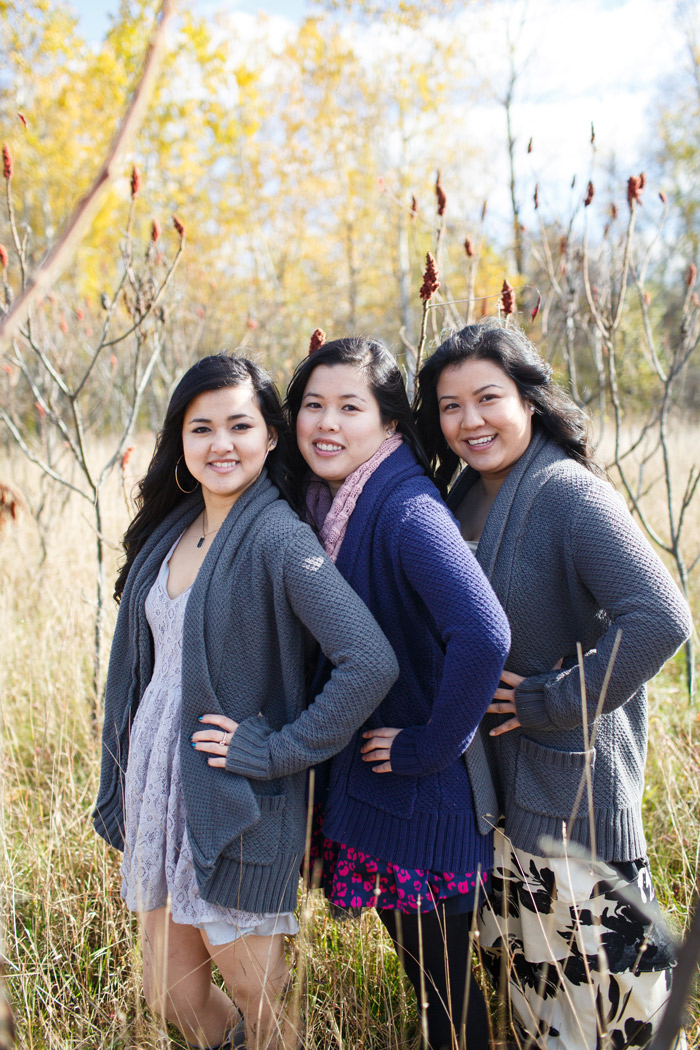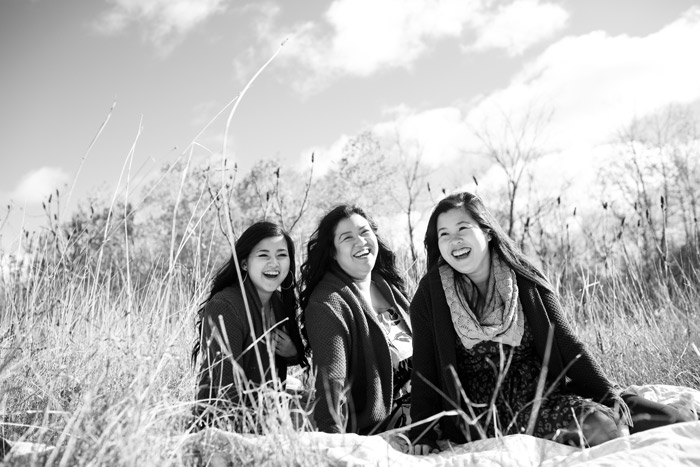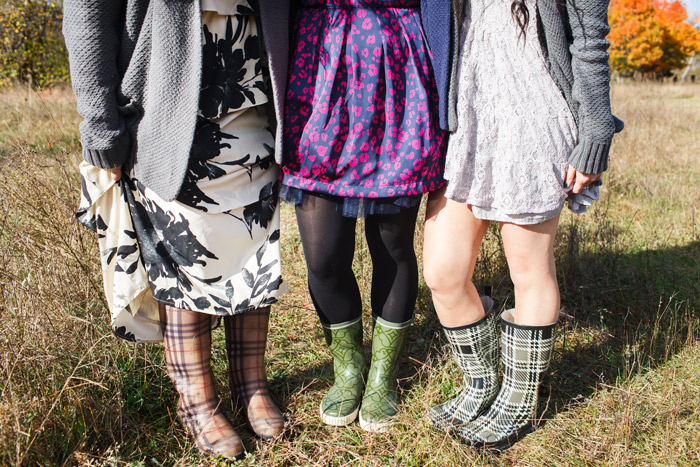 And another change 🙂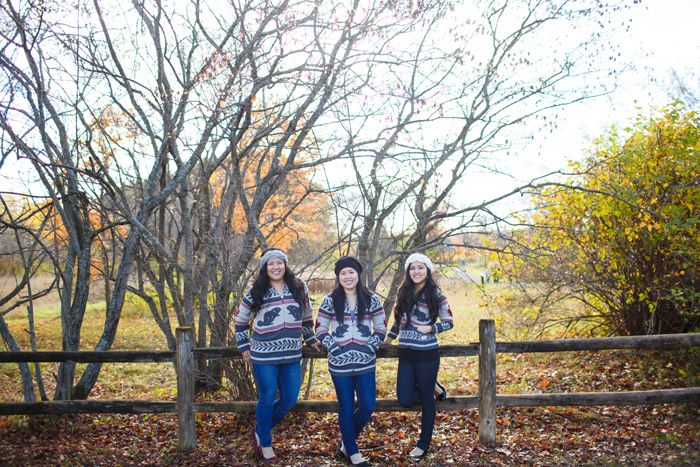 One of my favs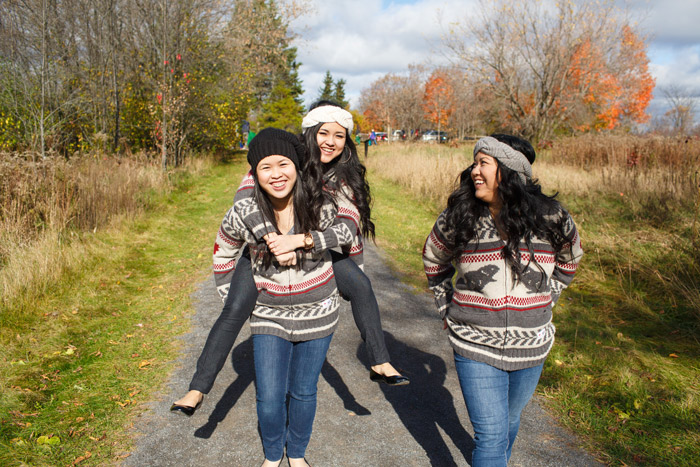 So apparently, Dina is not a big fan of hugs. Well, we made sure we fixed that right away.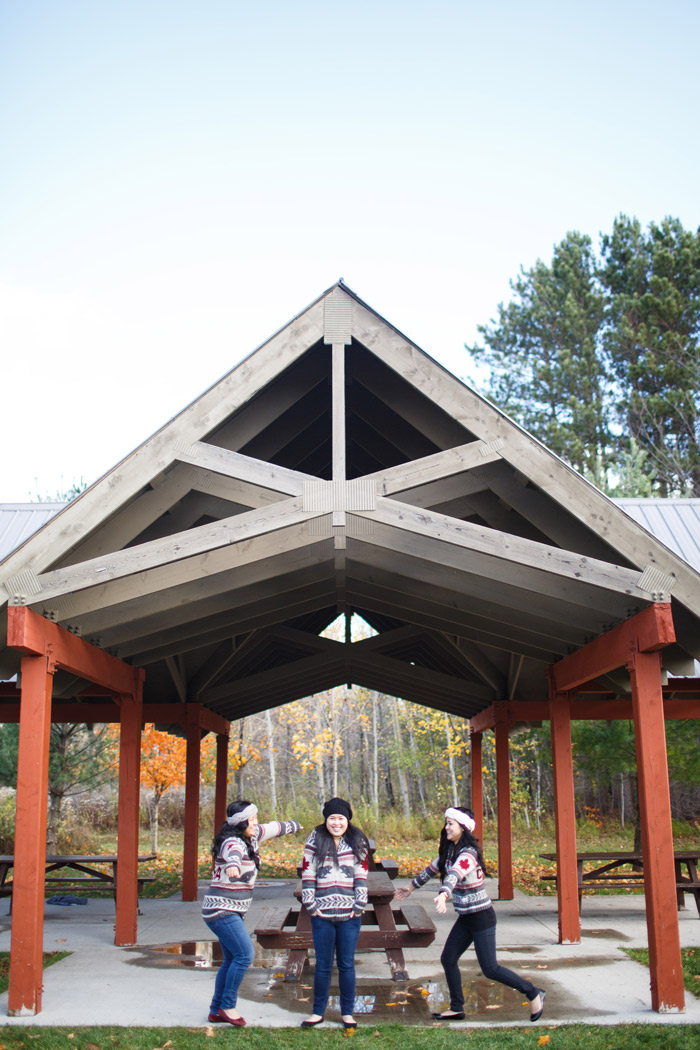 Gosh, these ladies are gorgeous!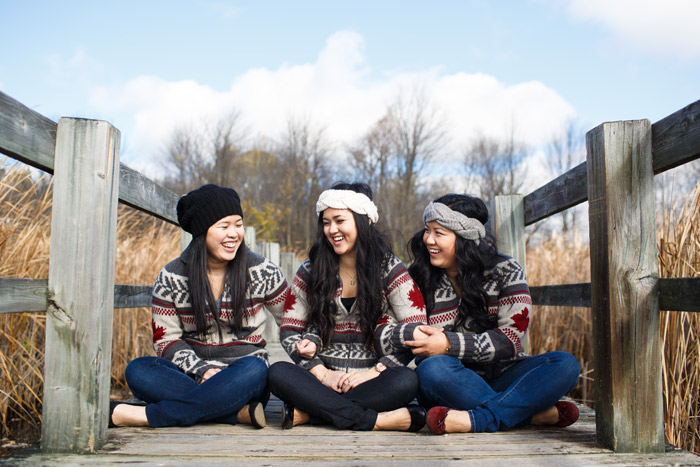 Canada, eh?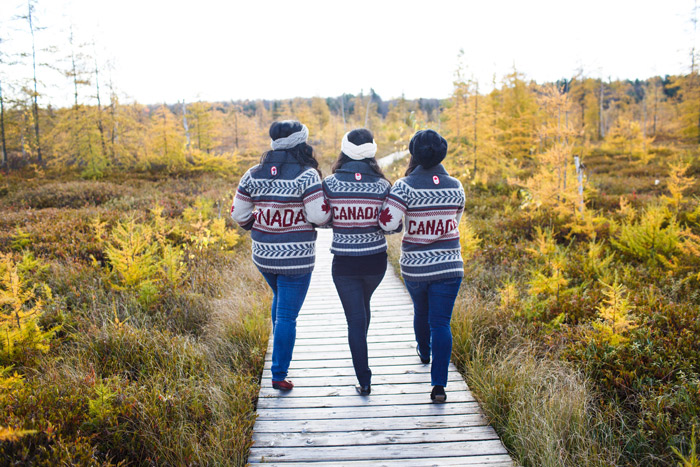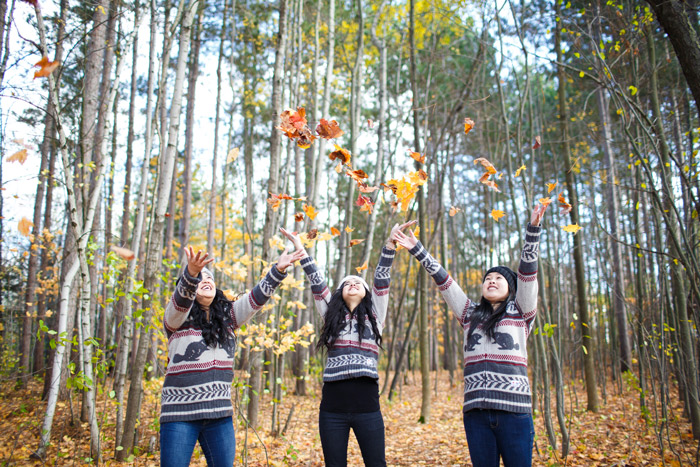 How on earth does this not make you smile? Gah! I LOVE THIS!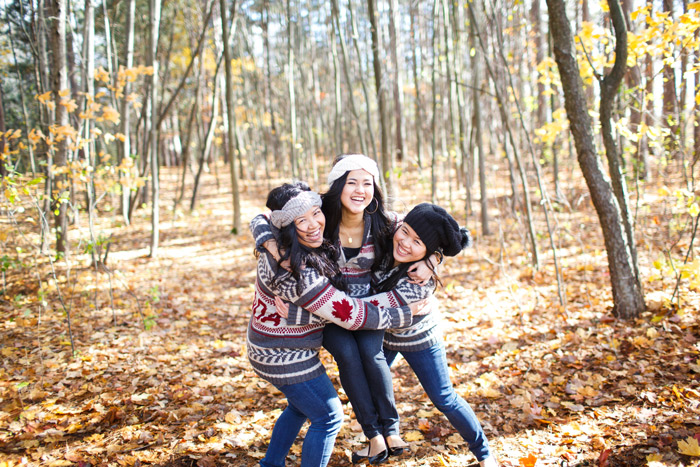 I had a blast working with these ladies that day. It was incredibly fun 😀 Their endless laughter and enthusiasm kept us all warm that chilly Fall morning. I am so in love with these photos, I can't resist sharing one more: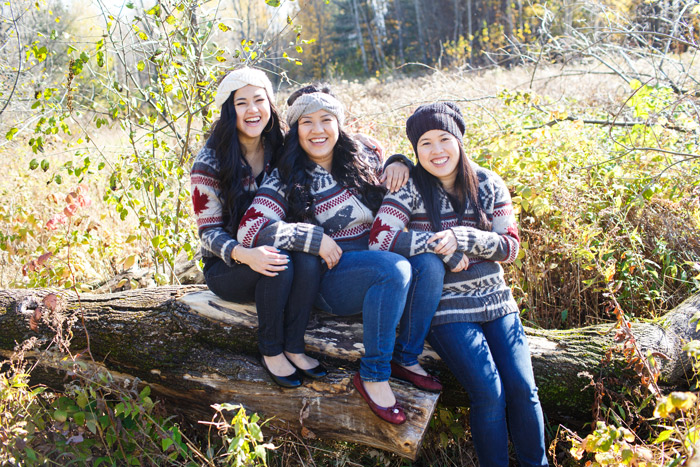 Malie, Dina & Chenda, I'm sending you all warm hugs this Winter season.
T.
PS: Malie, you have to show me how your photobook turned out!!