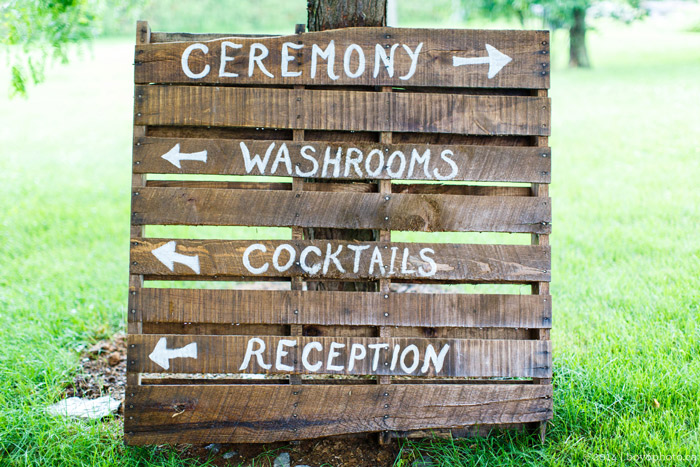 I'm beyond thrilled to share my 'Rustic Wedding' inspired shoot, which just so happens to be featured on Wedding Chicks today! Words can't express how proud I feel to be highlighted among some of the finest photographers in North America. More importantly, I want to acknowledge that none of this would have been possible without Michelle's (the bride) help and the collaborative team comprising some of my favourite Ottawa vendors.
I've known Michelle and Mike for a couple of years now, and I was fortunate enough to shoot their engagement photos last June. Since opting for a destination wedding in Las Vegas, they selected a local photographer who knew the venue and the city well. After returning to Ottawa as newlyweds, Michelle and I started collaborating on a summer inspirational photoshoot; I wanted the opportunity to try out some new equipment and Michelle wanted to wear her dress again. After our first meeting, we decided to increase the scope of the project and include more vendors. Before long, we had secured an entire team led and styled by the talented Karen Sagle from When Sparks Fly Weddings and Events.
It was a very wet evening the scheduled day of our shoot – as a matter of fact, we were in the middle of a 3 hour Severe Thunderstorm Warning! But we didn't let the downpour and extreme humidity stop us. We quickly found some shelter in a beautiful barn to prep and set the shoot. I'm truly delighted by what we achieved (even if the lighting posed a challenge):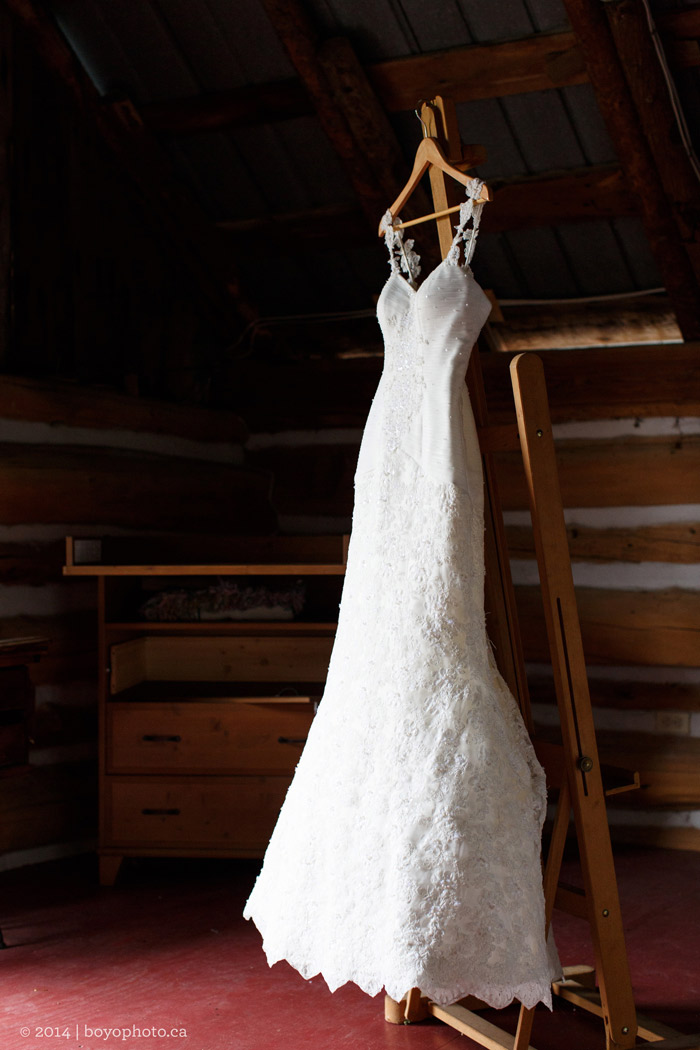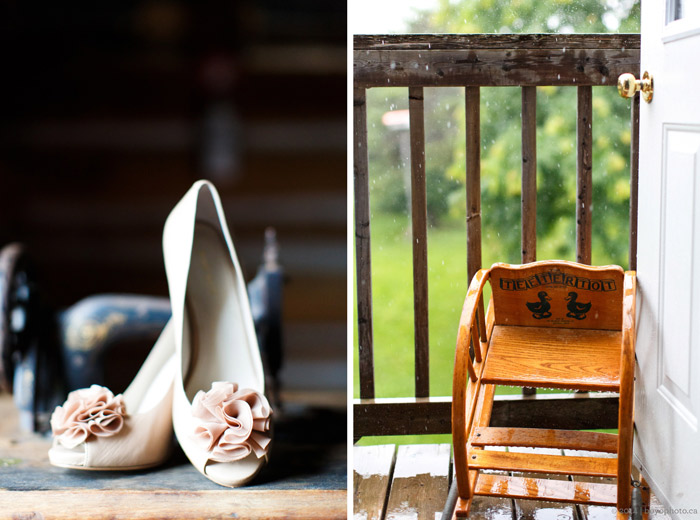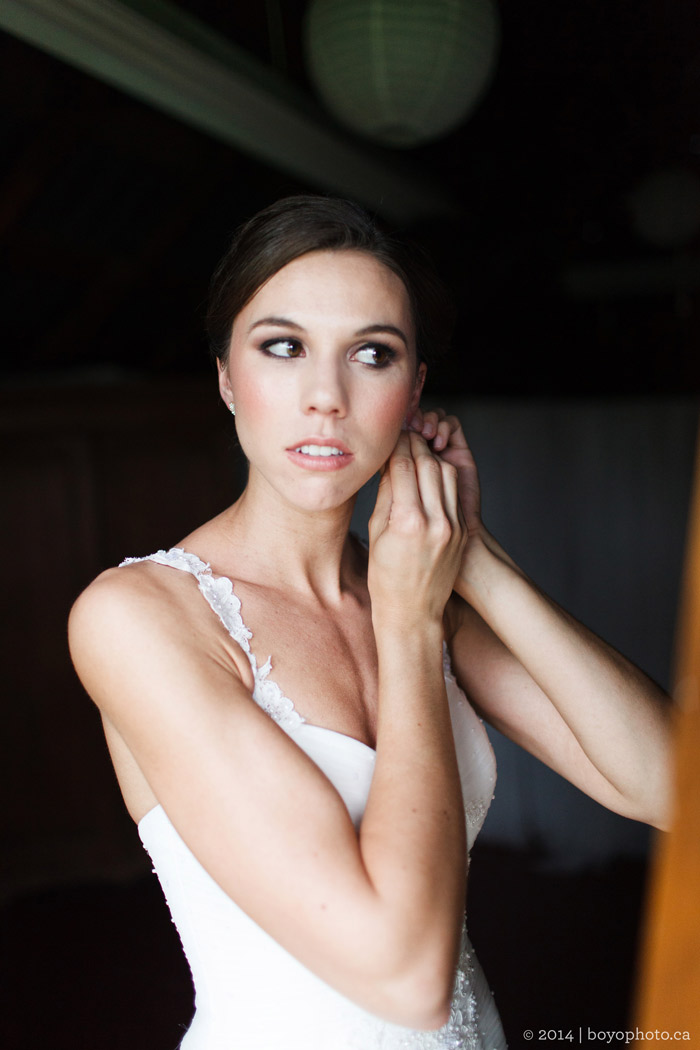 As I constantly kept an eye on the weather radar app on my phone, I noticed a 20-minute window of clear skies heading our way. The moment it cleared, we were off to capture as many outdoor shots as possible before the sun set.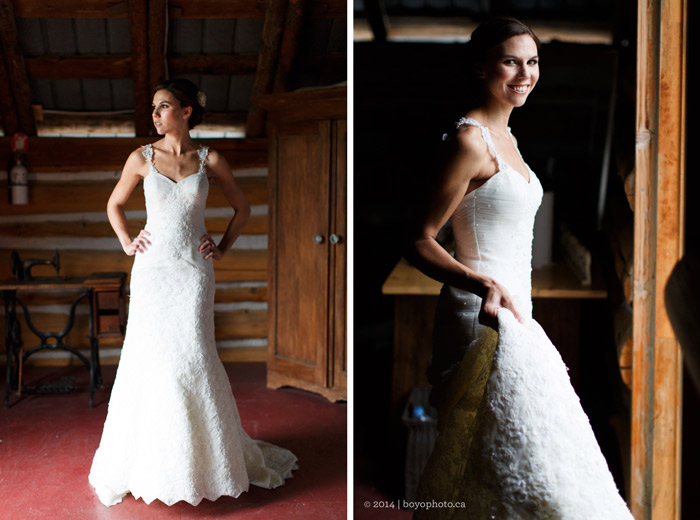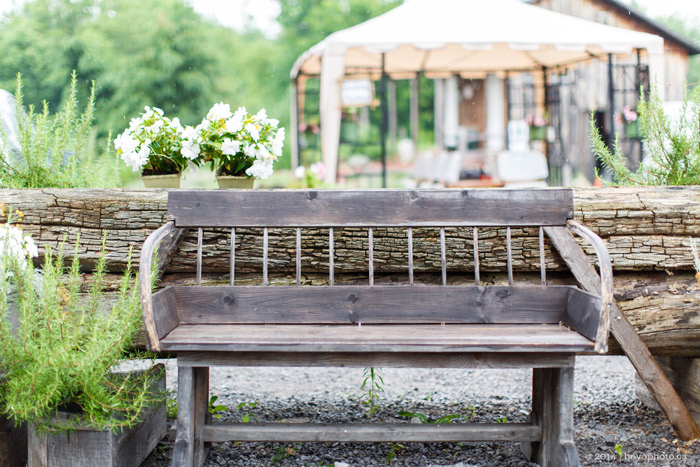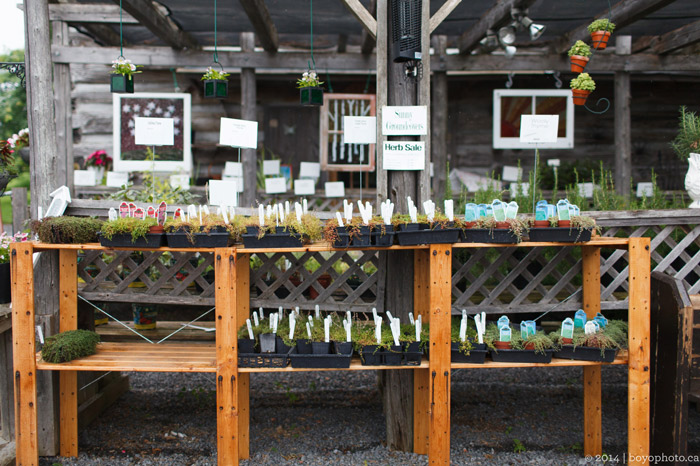 In a way, the rain only enhanced the colours and textures – just look at the water droplets on the blue pot and the richness of the wood fence!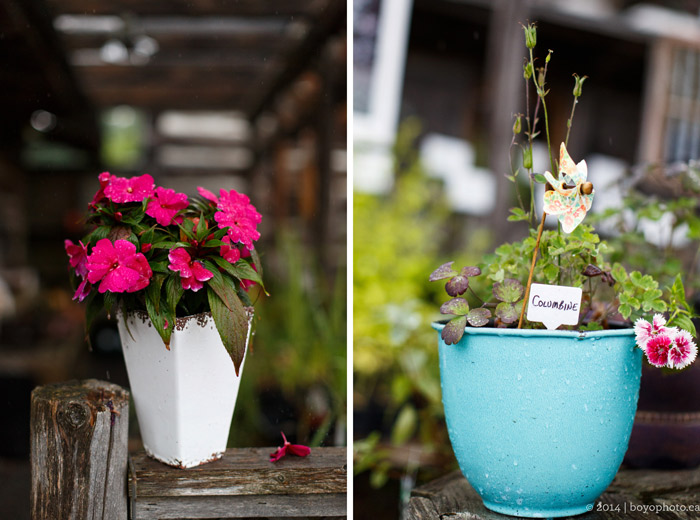 After capturing some of the amazing details that our venue had to offer, we headed into an adjacent field for Michelle and Mike's 'first look'.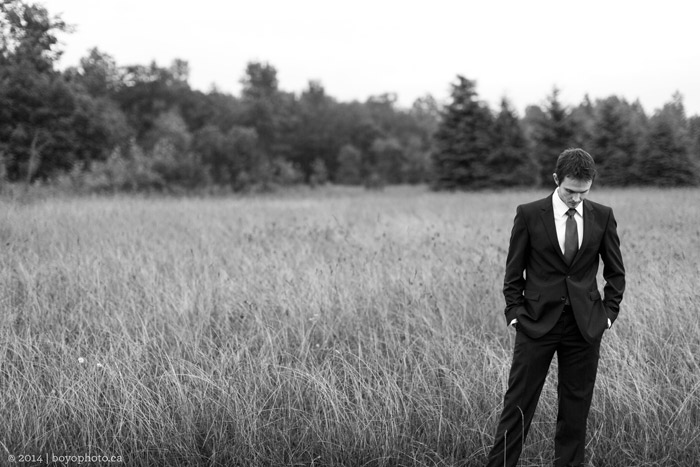 It's tough to see but under that dress is a wicked pair of gumboots.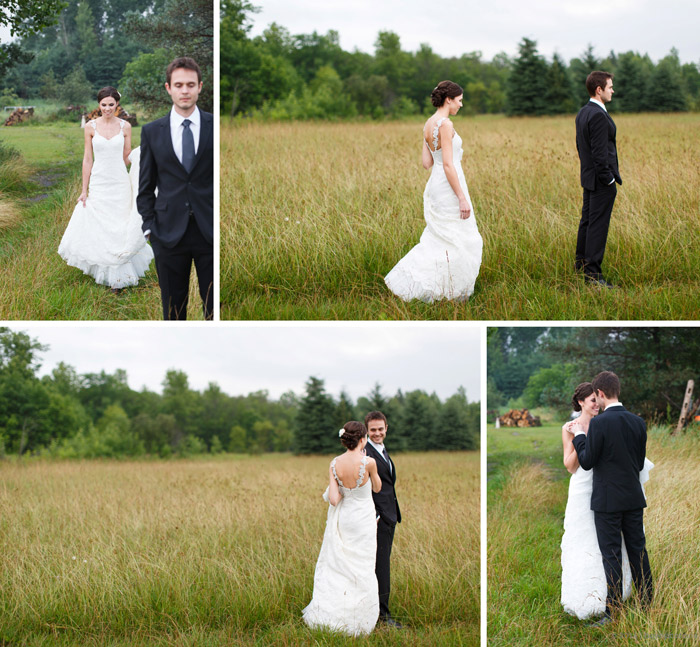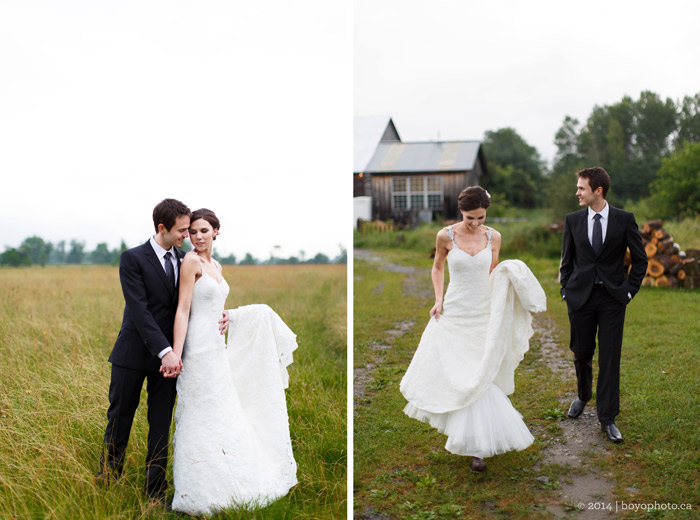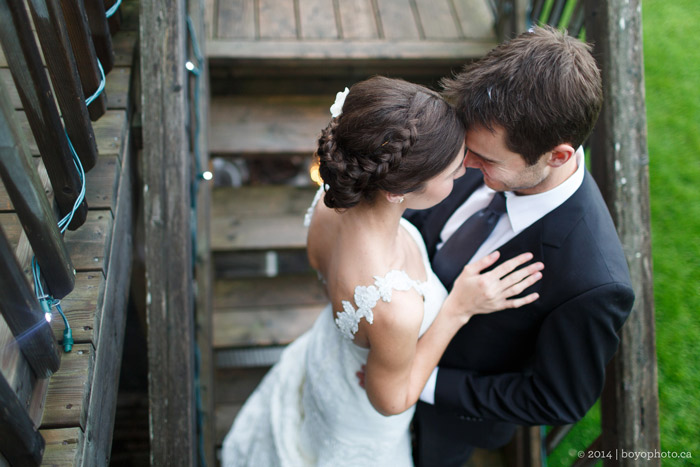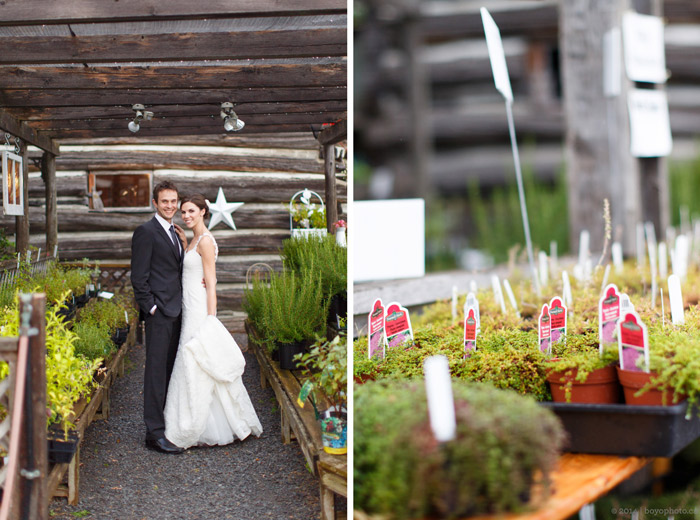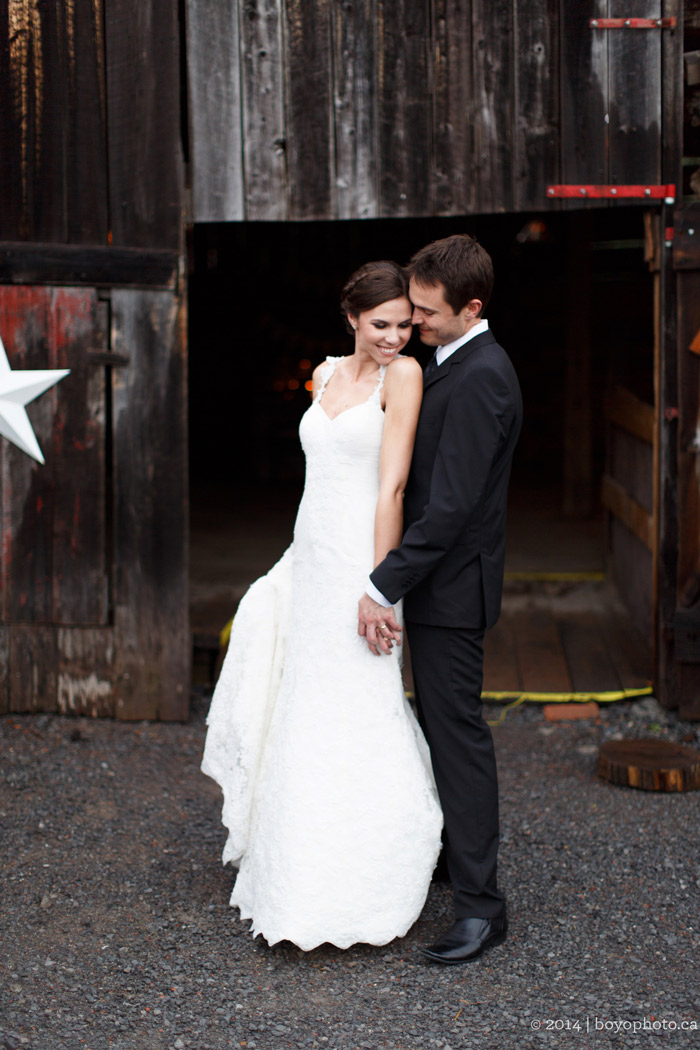 Once we lost our daylight, we headed indoors to capture the 'reception'. Karen designed this beautiful sweetheart table as well as the cake table. Our furniture and décor were provided by Party Time Rentals and Amy & Jen Décor – they did an amazing job!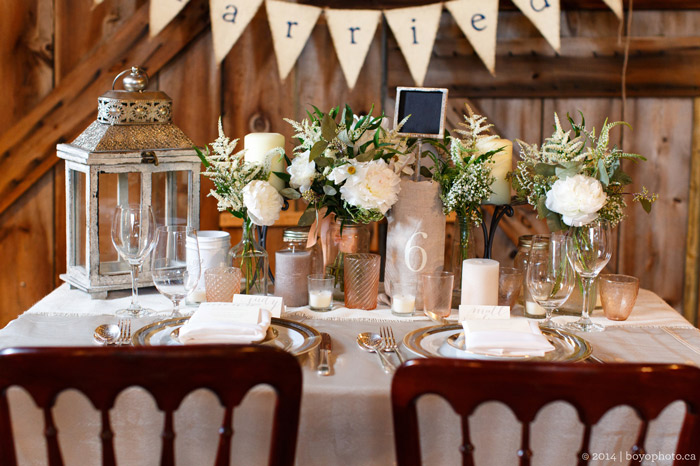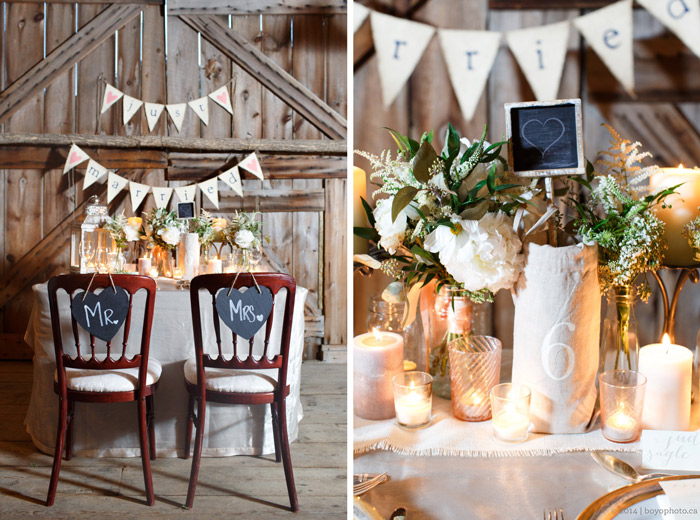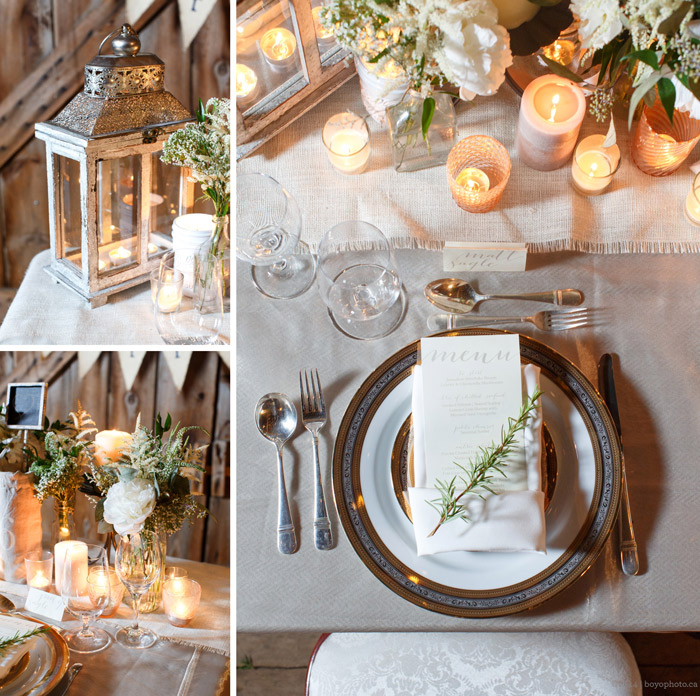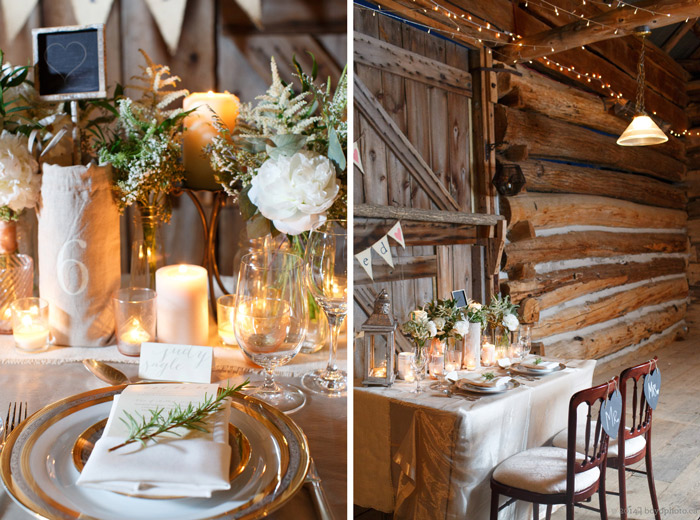 The amazing team at Story & Rose supplied us with so many amazing floral pieces, which Karen in her infinite genius incorporated into the delicious buttercream cake from ThimbleCakes.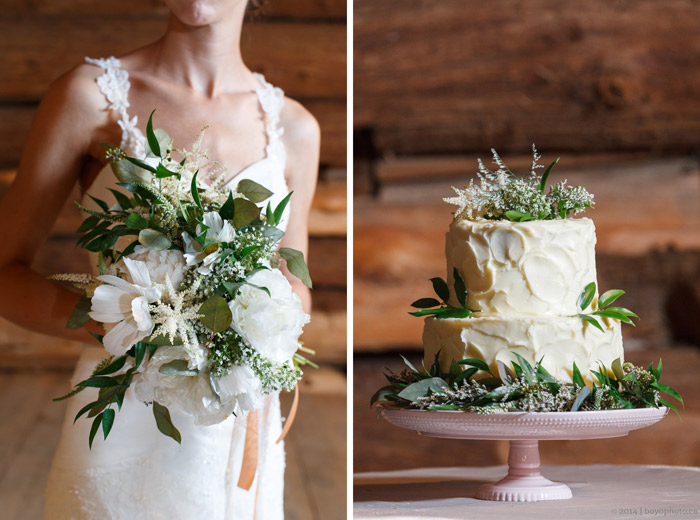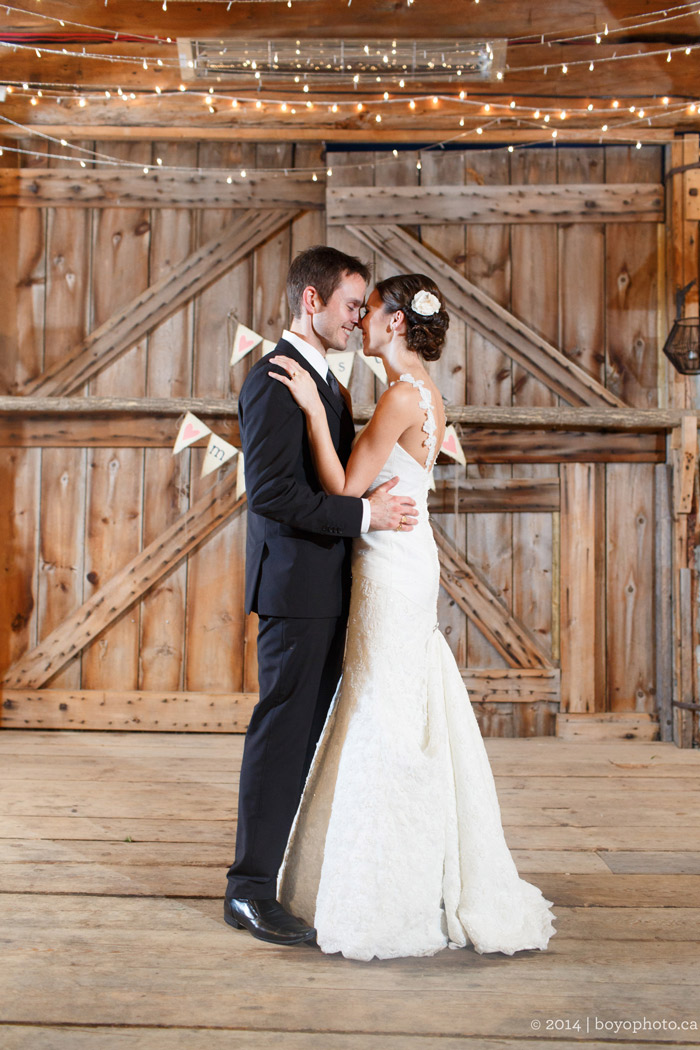 We finished off the evening with Michelle and Mike's first dance. No quotation marks here…it actually was their first dance; they opted for an Italian family-style dinner for their Las Vegas reception sans dancing. It was a beautiful way to cap off our entire shoot. I held Michelle's phone in my shirt pocket while it played out their wedding song…perfect moment, perfect night!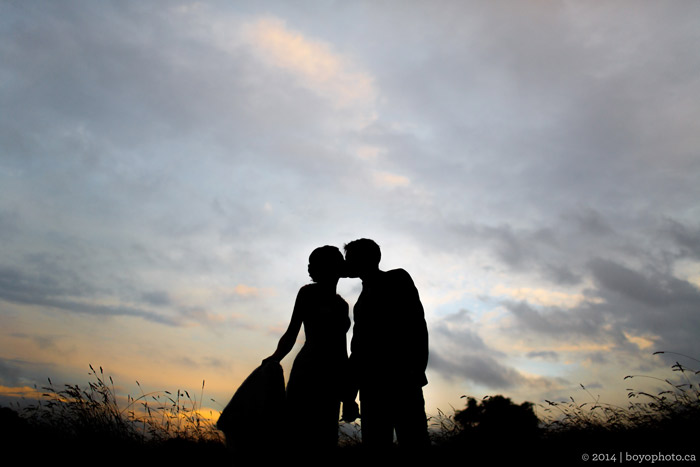 ---
– The Team –
Featured in Wedding Chicks | Read the full feature here 
Photography | Boyo Photography
Models | Michelle & Mike
Event Planning & Design | When Sparks Fly Weddings & Events
Venue | The Herb Garden
Makeup | One Fine Beauty
Hair | Hairstylist Kirsty Macdonald
Cake | ThimbleCakes
Flowers | Story & Rose
Furniture | Party Time Rentals
Décor | Amy + Jen Décor